Xero training
in Chandigarh
Xero to boost
your career?
Looking for Xero Training in Chandigarh? Well, your search ends here. We at CBitss offer you a course that aims to fully prepare you for your future. With our expertise and your dedication combined, we can turn you from a beginner in Xero Accounting to an Expert in a matter of weeks. So, stop overthinking and join us to boost your career with our services.
Polish your skills as a

Xero specialist for a successful career with our syllabus.
We have curated a syllabus that will help you cover everything about Xero. From the basics of Xero to all the fundamental training, we have a complete package for you. What we cover in our curriculum:
What are the requirements
for becoming a Xero Expert?
Our Xero course will certainly train you in all aspects of the software. There are a few skills required to become a Xero specialist, some of them are mentioned below:
A clear & favourable refund policy is better than falling into prey of demo class traps !
Interested to know what job opportunities you can get
after the completion of the course?
There is a plethora of roles you can perform in a firm after successful course completion in Xero training. Some of them are mentioned below:
Get enrolled in a superlative Xero Course in Chandigarh
that will put you ahead of your competition.
Who should
Join this course ?
Studying and training with our highly experienced team can give you an experience of a lifetime. We at CBitss will try to inculcate the best qualities as a professional in you. As this is an accounting-related course, the people who should join this course are:
Top of Form
Join us for the Xero training institute and boost your chances of having a successful career as a Xero Accounting Specialist
Why choose CBitss for your Xero
training course
ISO Certified (9001: 2015)
TransEDU via Gantt Charts
T3 Certified Industry Experts
ISO Certified (9001: 2015)
TransEDU via Gantt Charts
T3 Certified Industry Experts
Asking questions is the key to success, so go ahead and ask!
What is the duration of the Xero course?
The duration of our Xero course is 1 month.
What qualification is required for the Xero course?
There is no required qualification as such. You should be familiar with basic accounting
terminologies and functions.
Can I start my Xero training course whenever I want?
Yes, just get in touch with our representatives and they will guide you.
Where can I meet your representatives if I want to know more about the course?
You can visit our office in Chandigarh during business hours.
Will this course help me in my career?
Yes, every major firm in the world is always in need of a good accounting team. You can be a
part of any good firm with our certification.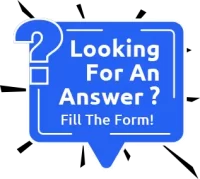 We at CBitss, believe in practical knowledge so much that we instruct our students to practice their craft more and more. With practice, you get better. Xero is also software that requires regular practice so that the user knows everything about it. We provide a course with such depth that no other institute can.
Xero can be called a 'one-stop accounting solution' software. It has gained popularity all around the world and it is now being used in many offices in India as well.
Xero has become a very important software all around the world. therefore, people who have Xero skills are also in huge demand. Almost all the companies in the world need an accounting system. Xero is slowly but steadily replacing all of these systems.
CBitss as an institute is growing by leaps and bounds. We are getting known in the training institute circles as one of the best training institutes in Chandigarh. For many students and even professionals, CBitss is becoming their first choice for learning technical courses.
Accounting in general is one of the most important parts of a business. Without accounting, the company would go bankrupt in no time. Xero accounting makes accounting much easier for firms that have large transactions daily.