English Speaking Course
in Chandigarh
Do you hesitate during public speaking, interviews or do you feel uncomfortable when you speak English? If you wish to overcome this fear, so we have a solution for you. Join our English Speaking course in Chandigarh & become a professional English speaker in a short span of time.
Updated syllabus 2024
Become a fluent English speaker with our English speaking course
Do you wish to make your
english Grammar perfect ?
Enhance your English grammar skills and achieve fluency with our comprehensive program. Master the rules, improve accuracy, and communicate with confidence in both spoken and written English.
A clear & favourable refund policy is better than falling into prey of demo class traps !
Do you face yourself stumbling &
fumbled while speaking publicly ?
We understand that this happens with you very often. Overcome the challenge of stumbling and fumbling while speaking publicly with our specialized program. Build confidence, improve fluency, and deliver impactful speeches with ease and clarity.
Your Gateway to Success :

Our Curricula Guides Your Journey
Our customised curricula makes sure that you unlock Your English Speaking Mastery and Embrace Fluent Communication.
Speak English with Confidence
English Mastery Starts Here.
Imagine Sitting in your next interview
with confidence & No fear !
magine sitting in your next interview with unwavering confidence and no fear. Our program equips you with essential skills to excel, impress employers, and secure your dream job.
Speak English with ultimate Confidence.

Make your overall english perfect
Why To Opt CBitss For

English Speaking Course

in Chandigarh
ISO Certified (9001: 2015)
TransEDU via Gantt Charts
T3 Certified Industry Experts
ISO Certified (9001: 2015)
TransEDU via Gantt Charts
T3 Certified Industry Experts
Get Informed: Browse with our Comprehensive FAQs
What is the cost for English speaking course?
The fees for English speaking course in Chandigarh vary as per specific program & duration choose. Please reach out to us directly by calling us at 9988741983 for concretw information regarding the fees & course options.
Can I learn to speak English at home?
Our English speaking course in Chandigarh offers online training options & enables you to learn & practice English speaking skills from the comfort of your home. Our expert trainers cater interactive virtual sessions & resources to support your journey of learning.
How can I improve my English speaking ?
The English speaking course in Chandigarh focuses to enhance your speaking skills through a structured curriculum, interactive sessions, and practical techniques. Our experienced trainers provide personalized guidance, practice activities, & opportunities for engagement in conversations & help you improve your English proficiency.
How can I learn English in 30 days?
 Learning English in 30 days needs dedicated effort & practice. Our English speaking course in Chandigarh provides intensive programs designed for accelerating your english learning process. Through immersive techniques, focused practice & expert guidance, you can make significant progress in a short time.
How to be fluent in English in 3 months?
While  English fluency within 3 months may vary as per individual, our English speaking course in Chandigarh caters a structured approach to develop essential speaking skills. Through consistent practice, active participation & guidance from our trainers, you can create significant strides towards speaking fluent English confidently within 3 months.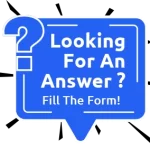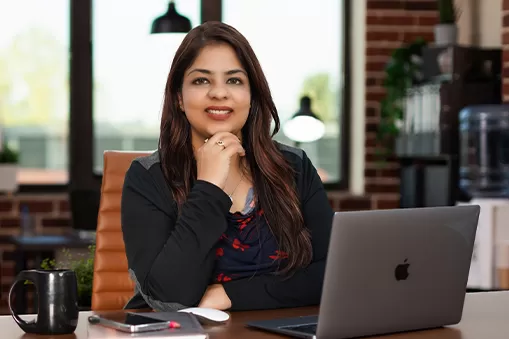 Mrs . Neha Nayyar
Qualification: Masters in English
Certificate: IDP Certified
Specialisations: Masters in English
Experience: 13+ years of experience