Tally Course
in Chandigarh
Become a
Certified
Tally Expert
Take a step towards financial expertise! Join our Tally course in Chandigarh and acquire essential skills in accounting and finance. Don't miss this opportunity, enroll now and pave the way for a successful career today!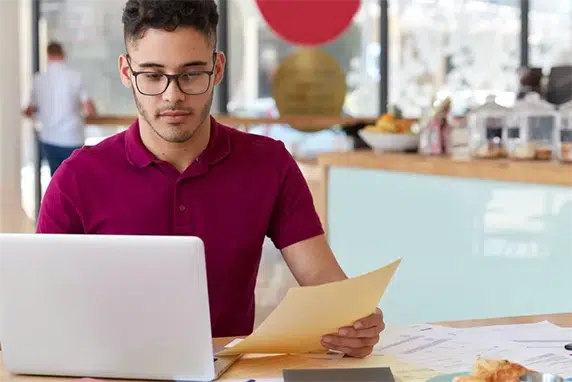 Updated syllabus 2024
Gain the most effective education in regards to the Tally software
Tally Competencies :Skills needed to
become a Tally pro
Learning tally can be a delightful experience. A shining career demands many skills which may set you apart from other. However, To meet industry requirements and excel in this industry, we make you proficient in all the skills that one should have in order to succeed in a Tally career such as-
A clear & favourable refund policy is better than falling into prey of demo class traps !
Curious about where
a career in Tally can take you ?
As businesses increasingly rely on technology for their operations, the demand for Tally professionals has steadily increased. Tally professionals can also work as freelance accountants or start their bookkeeping businesses. You career in Tally can offers diverse opportunities in various flourishing sectors like
Driving Career
Success through
Our Comprehensive Curriculum
Our Tally syllabus stands out with its industry-oriented approach, combining practical training, real-life scenarios, and hands-on projects to develop students' expertise in this field.
Experience world-class Tally training
in Chandigarh that sets you apart from the competition
Who should
Join this course ?
Join us to unlock rewarding career opportunities in finance Industry. Our Tally course in chandigarh is curated for individuals seeking to build or expand their finance management skills while gaining proficiency in various associated modules like accounting, auditing, taxation, etc.
Join the Tally Revolution !

Let professionalism shines through with your tally skills!
Why To Opt CBitss for your

Tally Course

in Chandigarh
ISO Certified (9001: 2015)
TransEDU via Gantt Charts
T3 Certified Industry Experts
ISO Certified (9001: 2015)
TransEDU via Gantt Charts
T3 Certified Industry Experts
Asking questions is the key to success, so go ahead and ask!
How long is the Tally course?
Our comprehensive Tally course in Chandigarh spans over a duration between 25 hours-120 hours, providing extensive coverage of essential concepts, hands-on practice, and in-depth knowledge acquisition in financial management using Tally software.
Is the Tally course difficult?
While a Tally course presents certain complexities, our expert instructors adopt a learner-centric approach, breaking down complex topics into easily understandable modules, ensuring effective comprehension & skill development to students of every level.
Are 3 months best for Tally course?
The 3-month duration in our Tally course in Chandigarh is carefully curated for striking a balance between comprehensive learning and practical application, allowing ample time for learners to grasp key concepts, reinforce skills & gain proficiency to use Tally for the financial management tasks.
Can I learn Tally course at home?
Absolutely! Our Tally course in Chandigarh offers flexible learning options, including online classes, recorded lectures, and interactive learning materials, empowering learners to access course content from the comfort and convenience of their own homes, while maintaining effective communication with instructors and fellow learners.
What to do if my query is not listed here?
For any additional queries or concerns regarding our Tally course in Chandigarh, we encourage you to reach out to our dedicated team of career counseling. Our experts are readily available to provide personalized guidance, address specific queries, and ensure a seamless learning experience for all participants.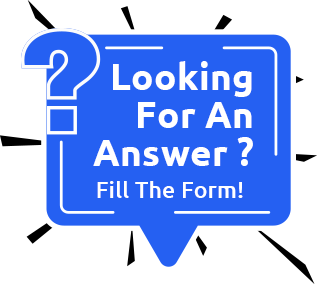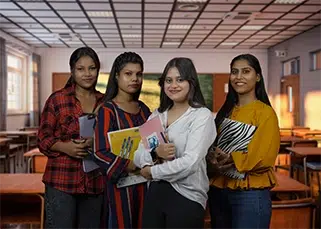 When the word "Tally course" strikes to our mind, this wave automatically leads to the main built of the word, i.e., accounting. Tally is not just confined to the world of accounting but is a complete business solution for all types of business enterprises as the name suggests, "Tally Enterprise Resource Planning 9".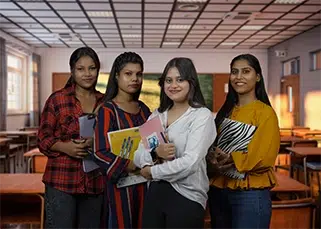 Basically the software Tally ERP9 is utilised by accounting professionals for easy accounts maintenance which can be done online as well. Tally ERP9 is a multi-functional software being used not only for managing accounts but also for managing the all types of billings related to sale and purchase, inventory, warehouse, pa